Lean LaunchPad for Healthcare and Life Sciences (LLP) teaches scientists and clinicians how to assess whether the idea or technology they have can serve as the basis of a business. The focus of this course is on the marketplace where you must validate your idea to move into the commercial world. This course is being lead by UC BRAID (Biomedical Research Acceleration, Integration & Development) and welcomes teams that include at least one member with a current affiliation from a University of California campus. 
This class helps teams:
Gather data essential to customer purchases before doing the science
Define clinical utility now, before spending millions of dollars
Identify financing vehicles before they're needed
Assess regulatory risk before they design and build
This 7-week course takes participants down the pathway to building a startup idea to a market tested venture. You will use a Business Model Canvas to brainstorm each part of a company and then get out of the lab to talk to real prospects to see if anyone other than you would want/use your product. Each week will be a new adventure as you test another part of your business model and share this knowledge with the rest of the class.
Please see the course syllabus for more details: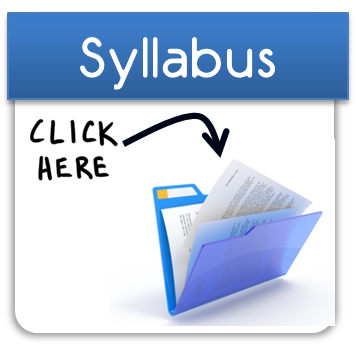 Why take this course?
LLP can increase your chance of having a successful startup. You will learn in the brief time period of the course who your potential customers are, what they value and who will pay for your offering. You can save years of effort and resource chasing after an idea or product that doesn't have a market.
The NSF thinks so highly of LLP that they have adopted it nationwide at over 100 institutions.  Close to 500 teams have taken the course.
We are fortunate to be able to offer the class to the biomedical UCs under an NSF grant -- but you don't need an NSF grant to participate.  All are welcome to apply.
How does it work?
The course is taught as a flipped classroom, meaning class time is spent presenting what you learned through your week's interviews rather than hearing a lecture.  You will interview 10 "customers " every week, ranging from physicians to consumers to insurance companies and FDA consultants.  Through these interactions, you will validate or invalidate parts of your business model.  Lectures are available online to supplement the texts.
Who is on a team?
Teams can be assembled any way that makes sense for the venture. Some teams come from a lab or clinic, others are mixed and include people from the business community or another part of the university. Diversity of background on a team strengthens it.  Mixing an engineer, MBA and clinician for a device has the potential for better learning but the decision is yours.  There are no roles on the team except for the team lead.  Every team will be assigned a mentor by their campus from outside the team who is not counted as a team member. 
All teams must have 3-5 members.  At least one member must have current affiliation at UC.  Preference is given to teams with affiliation to one of the BRAID campuses: UC Davis, UCI, UCLA, UCSD, or UCSF.
Your venture can be in any life science/healthcare sector:  therapeutics, diagnostics, devices or digital health.   
Preference will be given to ventures targeting an indication in one of the areas covered by National Heart, Lung and Blood Institute (heart, lung, and blood diseases and sleep disorders) and National Institute on Drug Abuse (drug abuse and addiction).
Course Dates:
In person all day at UCSF: June 8, 9, 10 and July 30, 31
3 hour weekly webinars, Wednesday late afternoon/evening hours: June 17, 24; July 8, 15, 22  
Time Commitment:
You must be prepared to devote a minimum of 15 hours per week to this course or you will not be successful.
The entire team must attend class at UCSF and participate on all weekly webinars.  There is no delegation e.g. if a PI is on a team, s/he cannot substitute a postdoc for attendance.
Application Process:
Application Deadline: April 29th 
Application:  (1) powerpoint application and (2) one page or less executive summary.
The written application consists of a one page executive summary (ES) and a Business Model Canvas.  Save the BMC and ES in this format:  "[Last of Team Lead] + [Name of Venture]+ [Digital Health or Therapeutic or Device or Diagnostic Venture]" + [BMC or ES] and email with the subject line "Lean LaunchPad Application + [Digital Health or Therapeutic or Device or Diagnostic Venture]" to entrepreneurship@ucsf.edu.
 You can learn about the business model canvas, executive summary and more about Lean LaunchPad at http://steveblank.com.  Search for the UCSF Fall 2013 class for information on how to adapt the BMC to life sciences/healthcare.
Information
June 8, 2015
to
July 31, 2015